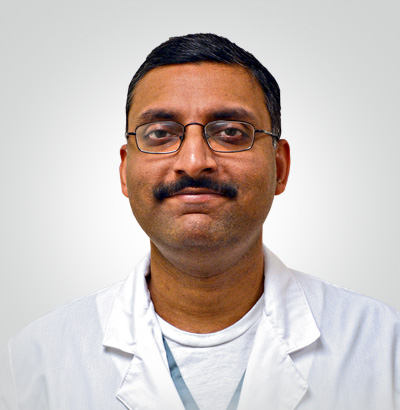 Dr. Arjun Jayaraj
obtained his medical degree from Calicut Medical College, Kerala, India. He went on to train in general surgery at the University of Washington, Seattle and in vascular surgery at the Mayo Clinic, Rochester. He is currently board certified in general surgery and board eligible in vascular surgery.
Dr. Jayaraj has a keen interest in clinical research and has a dual master's degree in public health. He has made over 20 national/international presentations in addition to coauthoring 22 medical journal articles, book chapters and editorials. He has also served as invited reviewer for multiple journals including Thrombosis & Haemostasis and Phlebology.

He is now in private practice at the Rane Center in Jackson, MS, specializing in venous and lymphatic diseases.
Contact Information
Arjun Jayaraj M.D.
971 Lakeland Drive, Suite #401
Jackson, MS 39216
Phone: (601) 939-4230
---
Degree-Granting Education
Calicut Medical College, Kozhikode, Kerala, India, Bachelor of Medicine; Bachelor of Surgery (MBBS/MD)
Victorian Consortium of Public Health, Melbourne, Australia, Master of Public Health (MPH)
Deakin University, Melbourne, Australia, Master of Health Promotion (MHP)
---
Postgraduate Training
Resident, Surgery, Department of Surgery, University of Washington, Seattle, WA
Research Fellow, Vascular Surgery, University of Washington, Seattle, WA
Resident, Surgery, Department of Surgery, University of Washington, Seattle, WA
Chief Resident, Surgery, Department of Surgery, University of Washington, Seattle, WA
Fellow – Vascular Surgery, Mayo Clinic, Rochester, MN
---
Board Certification
American Board of Surgery (General Surgery) – Certificate #060059
---
Licensures
Washington (MD 60095163): 9/2009 – 9/2018
Minnesota (#56930): 9/2013 – 9/2015
South Dakota (#9053): 1/2014 – 3/2016
Mississippi (#24055): 9/2015 – 6/2016
---
Professional Memberships
American College of Surgeons – Associate Fellow
Society for Vascular Surgery – Candidate Member
Society for Clinical Vascular Surgery – Candidate Member
American Venous Forum – Member
Indian Medical Association – Member